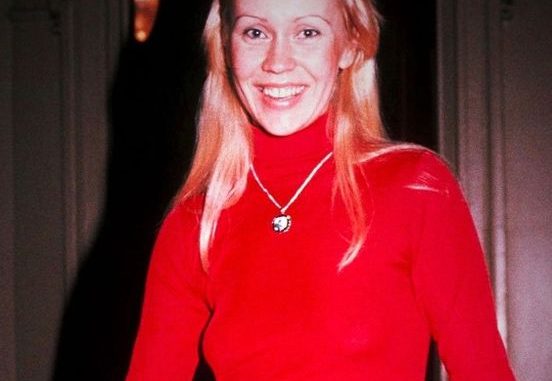 Today, ABBA is recognized as one of the world's most illustrious bands. The Swedish group is still regarded as a global sensation. Agnetha Faltskog, one of the group's members, has opted for a life away from the spotlight.
One of the lead vocalists in ABBA, along with Anni-Frid Lyngstad, was Faltskog. She broke people's hearts with some songs while making them dance with an all-time great pop voice. But more than anything, she and her bandmates became some of the most interesting musical figures ever.
Faltskog now leads a stable life in Sweden, but that doesn't mean she has stopped creating music. At age 72, she looks incredible now!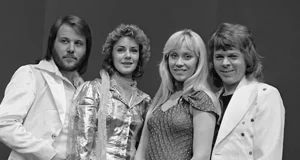 Few people can claim they haven't heard of ABBA. Today's 10-year-olds probably dance as wildly as anyone ever did when they hear the band's music. It doesn't matter if you were present for the first performance of Waterloo or if you won't give birth for another 30 years.
It's nearly impossible to pick just one favorite ABBA song. The fact that there is an ABBA song for every moment of our lives, whether it be happy, sad, inspiring, or regretful, is undoubtedly why they became such global superstars.
Agnetha Faltskog most definitely was. The fact that all of the members of ABBA essentially vanished after the band's breakup makes them quite exceptional. Yes, they kept making music, but they preferred leading a tranquil existence away from the spotlight.
So what happened to her after ABBA broke up? And how did she initially become a part of the group? This is Agnetha Faltskog's admirable tale.
On April 5, 1950, Agnetha was born in Jönköping, Sweden. She was the first of two daughters born to Birgit Margareta Johansson and department store employee Knut Ingvar Fältskog.
Agnetha Faltskog has always had a passion for music. She had skill; some of her favorite musicians included Tom Jones, Petula Clark, and Dusty Springfield.
A song about two little "trolls" was written by Faltskog when she was only five years old. She began taking formal piano lessons when she was eight and frequently went to her neighbor's home to practice. She performed in the local church choir as well.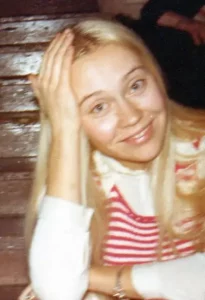 With her two childhood friends, Faltskog started the band The Cambers in 1960 when she was just 13 years old. They only performed a few little shows in the neighborhood before she decided it was time for something else two years later.
Agneta became a member of the Swedish folk band Bernt Enghardt. Swedish dancing music was played while the band made its way around Sweden.
"Before me, a vocalist named Agneta resigned," Agnetha recalls. "It was a major plus that I was also called Agnetha when they discovered me, and after I had an audition after they placed posters looking for a new vocalist."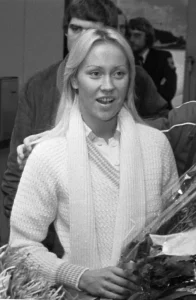 Faltskog was on tour with Bernt Enghardt while still working as a telephonist for a car company, but her circumstances could have been better.
She arrived home after midnight, "around two or three," and was scheduled to report to work shortly afterward. She even passed out at the auto company one day, and her mother gave her a choice.
Agnetha recalls her mother telling her, "'Either you work as a normal person, or you dedicate totally to singing. "I wanted to keep singing, so it wasn't difficult."
Before departing to launch a solo career, Agnetha sang with the Bernt Enghardt band for another two years. She changed her last name to include an "h" after releasing her debut solo album.
Faltskog's first hit, Jag var s kär [I Was So In Love], was made public when he was just 17 years old. As soon as it reached No. 1 on the Swedish sales chart in 1968, Bjorn Ulvaeus heard it on the radio.