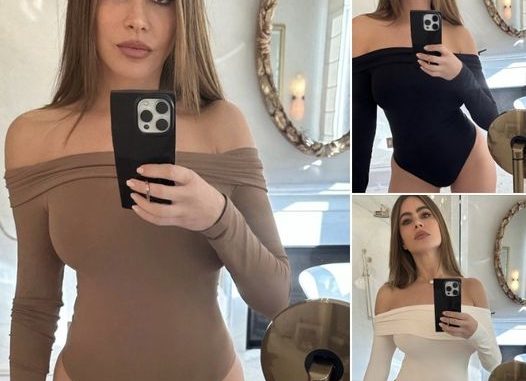 Former Modern Family cast member Sofia Vergara has been open about the difficulties of ageing.
The former CoverGirl posted several Instagram photos from her birthday trip to Italy.
She blew out her birthday candles with firecrackers before enjoying brunch with friends and being serenaded at a fancy restaurant.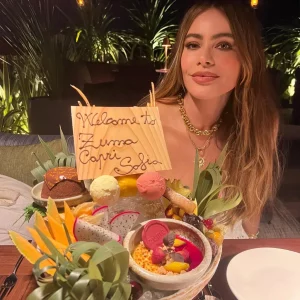 Her husband Joe Manganiello's conspicuous absence from the festivities angered her followers .But now that reputable sources have confirmed what we had long believed,Continue reading further to find out what transpired.
After seven years of marriage, the couple revealed in a statement: "We have made the difficult decision to divorce. As two people that love and care for one another very much, we politely ask for respect of our privacy at this time as we navigate this new phase of our lives."
While in Italy celebrating her 51st birthday with a group of pals, the "Modern Family" star is missing Manganiello and her wedding band.
A source added: "Sofía and Joe have been growing apart for a while now and are taking some distance from each other to contemplate their future."
Vergara visited Manganiello, 46, last month in Hoboken, New Jersey, where he was filming "Nonnas" with Vince Vaughn.
Vergara, a judge from the well-known NBC talent competition "America's Got Talent," is currently vacationing in Capri with her closest pals and sharing seductive photos on Instagram.
Instagram users have taken notice of Manganiello's absence, and Sofia Vergara addressed it in a picture with the remark, "When life gives u lemons u come to Italy to squeeze them."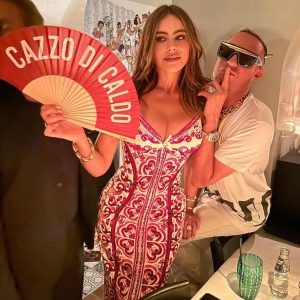 One wrote, "Is anyone else wondering where's Joe?" while another said, "Wondering where her husband is, he hasn't shown up in any of the photos of videos."
Similar controversy surrounded Manganiello's Instagram picture in which he simply wrote "!!Feliz Cumpleaos Sofa!!!" to wish his wife a happy birthday. Happy birthday to Sofia in Spanish!
Another source told us: "At the start of Sofia's big birthday trip those close to her were explaining away Joe's absence with the excuse that he was busy filming back on the East Coast; that excuse barely held up due to the writers strike, but once the actor's strike took effect, he could have been on the first flight… and he quite clearly is not.
"So now no one out there with her is even attempting to pretend that it's not over. It's over. It's done."
Ariel Winter, Ed O'Neill, Eric Stonestreet, Jesse Tyler Ferguson, Julie Bowen, Sarah Hyland, and Ty Burrell from Vergara's "Modern Family" as well as Anna Paquin and Stephen Moyer from Manganiello's "True Blood" were present. In November 2015, the wedding took place in Palm Beach, Florida.
Channing Tatum and Reese Witherspoon were also there.
Vergara, who is married to billionaire Nick Loeb and has a son named Manolo who is 31 years old, met Manganiello in 2014 at a White House Correspondents' Association dinner through the actress' former co-star Ferguson. At the time, Vergara was engaged to Loeb.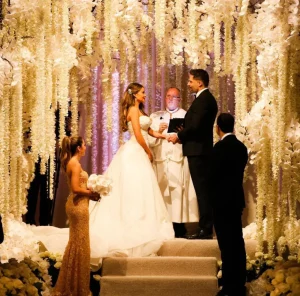 When the actress's romance with Loeb came to an end, Manganiello texted her right away to get her number.
The star of "Magic Mike XXL" remarked, "I knew fairly soon that I could trust her, and she knew fairly quickly that she could trust me," in the 2020 issue of People magazine. We are both empathetic people who can put the needs of our spouse before our own.
"I was capable of putting her wishes ahead of mine, whatever they were, and she was capable of doing the same. Once you have that, you don't let go of it."
Bridget Peters and Audra Marie are a couple of Manganiello's ex-girlfriends.
Please SHARE this article with Family and Friends!