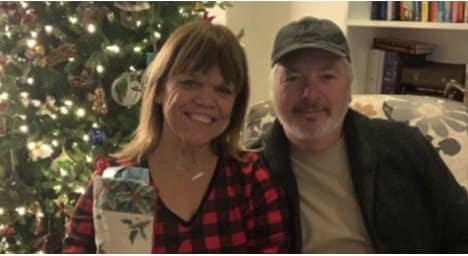 In 1997 the world's first septuplets were born to couple Kenny and Bobbi McCaughey in Iowa, U.S.
The birth of these special babies, who were born 9 weeks prematurely, attracted headlines around the world as the new parents were inundated with invites for interviews.
They ended up appearing on the Oprah Winfrey Show to celebrate their first birthday and each received their birthday cake. They also got to meet former President Bill Clinton.
The world's first surviving set of septuplets Kenny Jr., Alexis, Natalie, Kelsey, Nathan, Brandon, and Joel kept their parents, who already had a daughter, very busy.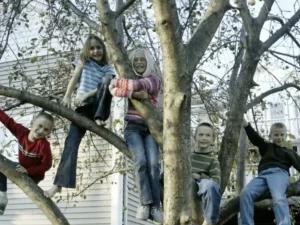 According to Obsev.com, the babies required an average of 52 nappies and 42 bottles of milk each day.
The couple did receive a lot of donations to help look after their babies including a 5,500 square foot home, a van, a year's worth of Kraft's macaroni and cheese, diapers for the first two years, and full college scholarships for any state university in Iowa, as per the Daily Mail.
Their parents still worked hard to do all they could to reduce the cost of caring for 8 children and started growing their vegetables.
Two of the septuplets, Alexis and Nathan, were diagnosed with cerebral palsy and they required the use of walkers. In 2005 Nathan had back surgery to improve his walking abilities and has since taught himself how to get around without a walker.
They graduated high school and all went on to college: Natalie, Kelsey, Nathan, and Joel took up scholarships offered by private Hannibal-LaGrange University in Hannibal Missouri.
Kenny and Alexis chose to stay closer to home and attended Des Moines Area Community College, and Brandon enlisted in the United States Army.
The siblings who graduated from college this spring say attending college was their first taste of independence.
Kelsey said going away to college has been a growth experience for the siblings because all five are getting a taste of real independence for the first time.
"Growing up, we were always together," Kelsey told the Herald-Whig.
"Whatever we did, wherever we went, we were always together," added Kelsey, who majored in public relations and now hopes to get a job in the media.
"I think that being able to come to HLGU gave us our own experience to be independent and to showcase our different talents and be able to dive deep into what we want to learn and what we want our professions to be. We're not just the seven septuplets. We're becoming our people."
Older sister Mikayla got married in 2015 and the septuplets became aunts and uncles for the first time with the birth of her son. Natalie was the first of the septuplets to get married in May 2019, and four months later brother Brandon also got married.
Natalie now hopes to attend graduate school as an athletic trainer, she told the Today show.
Alexis studied early childhood education and wants to work in an elementary school. She has won many beauty pageants for children with special needs, winning the Teen Miss Dreams Made True pageant in 2013.
Nathan is majoring in computer information systems along with his brother Joel who one day hopes to work for Google in the cyber security division, while Nathan enjoys putting computers together.
"Having six siblings, we're not only the same age but we're all best friends," Natalie told Today. "We're thankful for the friendship we have."
These seven siblings are miracle babies and I'm so happy to see them all winning at life.
I wish them all success and happiness whichever path they choose in life. Please share.