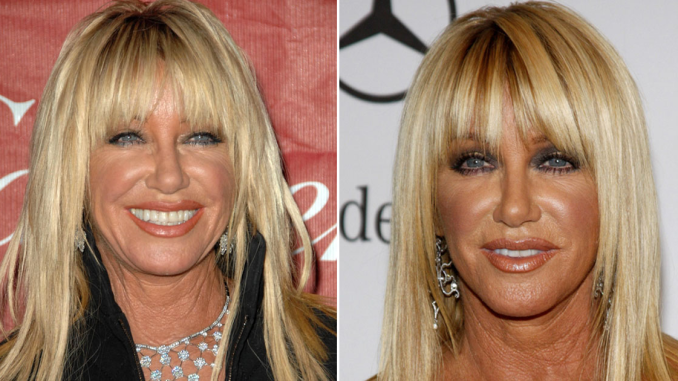 The passing of Suzanne Somers has broken a lot of hearts. There is no doubt that the actress will be sorely missed. She is survived by her family, which includes six grandchildren.
But one of her grandchildren had a very special place in her heart, and she is the spitting image of the late actress. Keep reading to know more about her!
Suzanne Somers was a grandmother to six grandchildren. This included her granddaughter, who happens to look just like her late famous grandmother. The two women also shared a lovely relationship with one another.
Just a few weeks before her death, Somers posted a picture with her granddaughter Cameila in anticipation for her birthday the next day. She captioned the picture, "You DO NOT want to miss this celebration with all of her favorite things!! Including Bunny."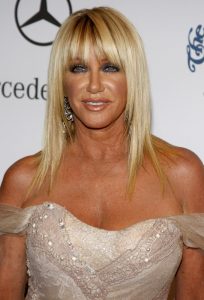 Somer's death was revealed by her publicist R. Couri Hay. He revealed that the actress died just a day before she was to turn 77 years old. The actress had had a battle with breast cancer for over 23 years. Couri shared that Somers was surrounded by family members, who had all arrived to celebrate her 77th birthday. However, she ended up passing away before the celebrations could take place. She left behind her grieving widower, Alan Hamel.
Her look-alike granddaughter, Camelia like her famous grandmother was also in show business. Her debut role was as Charlotte in the famous CBS daytime soap opera The Bold and the Beautiful. 
Camelia was Somers' grandchild through her son Bruce Jr., whom she had in her first marriage to Bruce Somers. Camelia, born in 1995, shared a close bond with her grandmother. She shared a picture a few months ago, posing with her grandmother, the picture captioned, "Didn't expect to twin with my grandma when I threw on these shorts this morning. SHE'S HOT!!!!"
Fans immediately noticed the resemblance between the two women. "You got your grandma's beauty," one person wrote, while another added in agreement, calling the two of them a "beautiful" pair. The 28-year-old granddaughter of the legendary actress also reprises her role in the soap this year.
Somers loved her role as a grandparent. She talked about how becoming a grandmother helped her to "fall in love all over again." In an interview, she shared how incredible it is to be a grandparent because your grandkids "just love you." She also added how she enjoys cooking for her grandchildren. She said she recalled a moment when all of them were together under one roof and it made her happy. She said she recalls thinking, "I look at all of them, and I think we made it through the rain."
Somers also enjoyed the aspect of grandparenting where she could parent without the rules. She had been looking forward to eating "cake with her family at her home in Palm Springs," but unfortunately passed away before she was able to enjoy that.
If you appreciated this piece, check out the one below about Somers's loving relationship with her husband.
We are sending our best to Suzanne Somers's family who is grieving her loss. It was a hard time for anyone who knew and loved the actress. Share this with other fans to make them smile at the resemblance her granddaughter still carries.