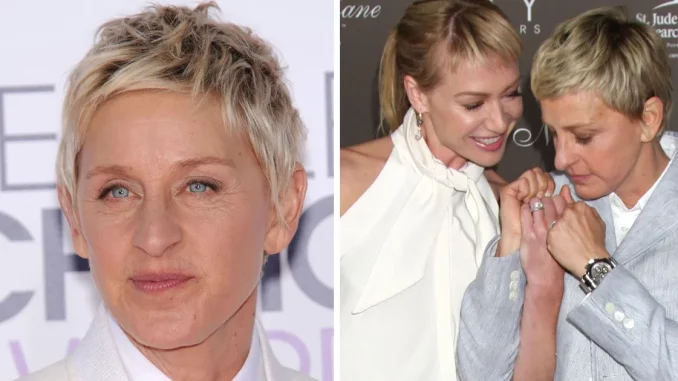 Ellen DeGeneres' talk show has been a fan favorite for many years. When she announced that the show would no longer be renewed, a lot of people wondered what she would get up to next. Now, it seems like the question has been answered.
As she celebrates 15 years of marriage to her wife, Portia DeRossi, it becomes clearer what the former talk show host has been up to. Keep reading to learn more.
Ellen DeGeneres and Portia de Rossi just hit a major milestone in their lives together, celebrating 15 years of marriage to one another. To mark the occasion, DeGeneres took to Instagram to make a sweet post about her wife.
She posted a picture of the two of them in identical poses on a boat. In the caption, DeGeneres wrote, "To my wife of 15 years- I fall more in love with you every day. My life is blessed because you're in it. Happy anniversary,"
DeGeneres also shared the post on her stories with the caption, "Happy Anniversary." The post was met with a lot of love from their friends in the industry and beyond, congratulating them on their wedding anniversary.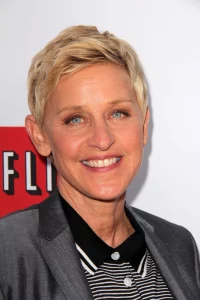 Ellen DeGeneres recently ended her talk show after 19 seasons, and hence is going through a major shift in her life.
While her talk show might have ended, it seems like she is not retiring any time soon and is still very much active in her career. A source shared, "Ellen is not retired. She did not renew her show, but she has never not worked. Although she has taken some time off from acting, she has a number of brands, an upcoming documentary as part of her Discovery deal, etc., that she is working on."
One of the couples' biggest avenues for investment of time and money is real estate. A source disclosed that they bought a big estate in Montecito, California. The two of them have been living in the area for a long time, so it does not come as too big a surprise.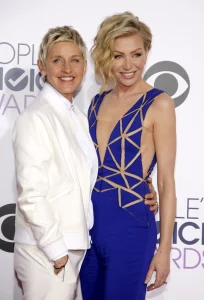 "Ellen and Portia recently bought a massive Spanish-style home in Montecito, and most of their summer has been consumed with working on it," the source shared.
The source further added, "Animal welfare is near and dear to Ellen and Portia; they have donated a ton of money and do a lot of hands-on volunteer work to help animals."
The work she does with animals is something DeGeneres is said to be "very proud of." In February 2022, she opened The Ellen DeGeneres Campus of the Dian Fossey Gorilla Fund, a gorilla conservatory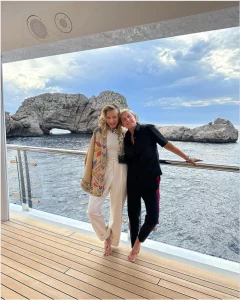 And without the hectic filming schedule she had with her show for 19 seasons, Ellen is now free to travel as well and reportedly "took a trip to Europe recently."
This year, the former Ellen show host opened up about her and her wife's life at home at their $70 million estate. In the Spring 2023 edition of the Montecito Journal's The RIV Magazine, she gave her fans a peek into what her home is like.
The couple has lived in over two dozen homes in the last eight years hence having a permanent home is something both women seem to be very happy about.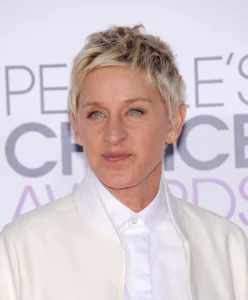 Ellen DeGeneres shared the reason for choosing the place, "This place is all about the spot." She added, "The house needed a lot of work, but the spot was always amazing. Strangely, this was the very first place Portia and I ever looked at up here (in 2007)…Truthfully, I didn't even want to see the place. It's the longest I've ever deliberated on a property. Because the site was incredible but the house, while good bones, basically didn't have a single surface I could live with, and everything clashed with everything. Even the ceilings."
When it came to making the call, DeGeneres revealed that the couple was on the same page as her wife realizes this is DeGeneres's area of interest and hence lets her make the final calls.
"There's no division," DeGeneres said about their approach to buying property. "She's as passionate about horses as I am about houses. But we don't delve into each other's silos. In fact, I can't really get her to go into a furniture store with me. Unless there's a horse in there somewhere."