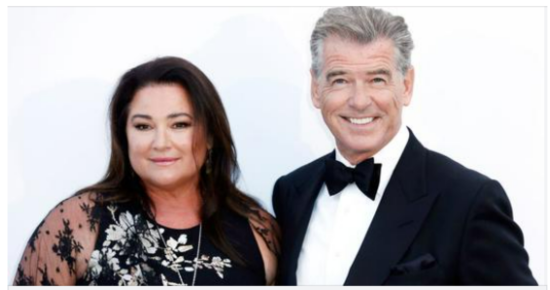 Pierce Brosnan knows how to celebrate when a woman has a birthday.
On her 60th birthday, the James Bond actor lavished his wife, Keely Shaye Brosnan, with a present that had fans gushing about his devotion to her.
Pierce posted about his beautiful gesture on Instagram.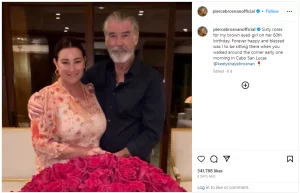 Sixty roses for my brown eyed girl on her 60th birthday," he captioned a photo of the couple standing in front of a gorgeous bouquet of roses.
"Forever happy and blessed was I to be sitting there when you walked around the corner early one morning in Cabo San Lucas @keelyshayebrosnan," he added.
Recently, the couple celebrated their 22nd wedding anniversary. To commemorate the milestone, Keely posted a number of images from their Irish wedding ceremony on social media.
"Happy Anniversary @piercebrosnanofficial. Thank you for always being up for this adventure called life," she wrote.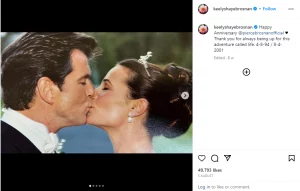 She also included the dates of the couple's meeting (April 8, 1994) and marriage (August 4, 2001).
The couple has two sons: Paris, 22, and Dylan, 26, together. In addition, Pierce is the father of the sons Christopher and Sean, who he had with his first wife, Cassandra Harris, as well as the late daughter Charlotte.
If you thought receiving a dozen roses on your birthday is divine, imagine 60 roses! Pierce sure knows the way to a woman's heart.
Please share this beautiful romantic gesture.