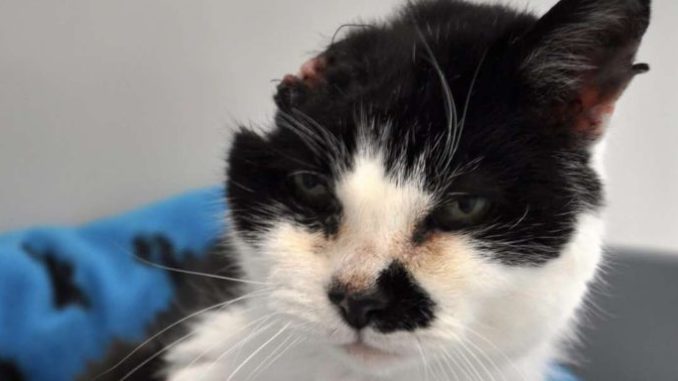 Her heart has just as much love to give to someone who is physically different as it does to someone who doesn't.
A section of Holly the cat's head was removed after lengthy surgery, and now Holly is seeking for a home. After being discovered by a concerned citizen in England with matted fur, an ear infection, and scabs all over her face, Holly was sent to the Llys Nini Animal Centre.
Holly, who is thought to be about 11 years old, was initially brought to the facility as a stray, according to Gary Weeks, manager of the Llys Nini Animal Centre, who spoke with The Dodo.
Holly developed a large tumor on one of her ears, which was subsequently found to be malignant after further examination.
After removing the lump for more than a month, Holly ultimately looked a bit different but was cancer-free. The senior cat now only requires one thing: a permanent home.
Holly has no particular needs other than love and would do best as the sole pet in her future household.
The Llys Nini Animal Centre employee told The Dodo, "We are optimistic the right person with the appropriate home will come forward since we specialize in happy endings."