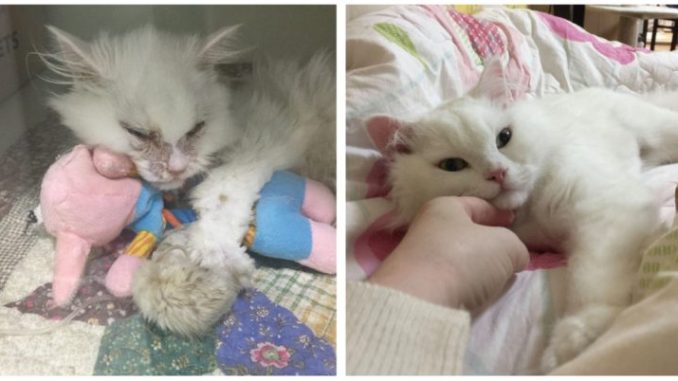 Jon Snow was discovered battling for survival in a South Korean alleyway, all by himself. He had a serious upper respiratory infection, was very dehydrated, and was famished. Nobody anticipated Jon Snow's success, with the exception of one person.
Rachel Brown spent hours perusing listings of all the animals in the nation who had been brought into kill shelters because she was certain she wanted to adopt a cat. She knew as soon as she saw Jon Snow that he was the one for her.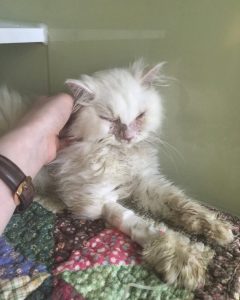 "He was obviously in really bad shape but I couldn't get him out of my head," Brown told The Dodo.
Brown had her boyfriend call the shelter to inquire about Jon Snow. The shelter owner told Brown's boyfriend that the cat was very sick, wasn't eating and probably wasn't going to make it.
"He actually told my boyfriend that I shouldn't adopt him because it wasn't worth it," Brown said. "It would be expensive. But I couldn't just leave him there, I wanted to help him so bad, so I did."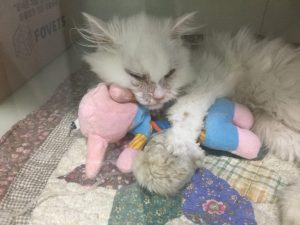 Brown saw Jon Snow slumped over in an uncomfortable wire cage with an untouched dish of food when she went to the shelter to pick him up. He appeared to be in urgent need of a miracle and to be so helpless. As fast as she could, she completed the papers, then hurried him home to get him to the emergency vet.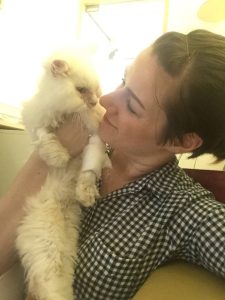 On the way there, Jon Snow was still weak – but somehow had enough energy left to show his new mom how grateful he was to her for giving him a chance.
"He did try to get up and walk out of his carrier, so I could tell he still had a fight in him," Brown said. "He meowed when he couldn't see me through the mesh, and he kept staring at me."