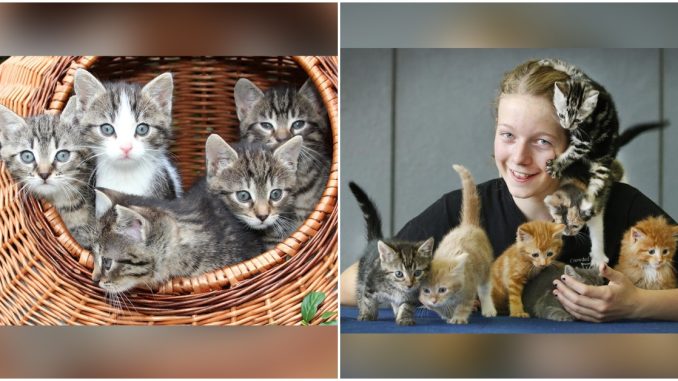 Lucinda, a student from Melbourne, used her birthday money to pay for a cab ride to the Lort Smith Animal Hospital for 14 kittens.
Lucinda, 13, was riding her bicycle in the rain along the Moonee Ponds Creek route one day. Five kittens emerged out of nowhere on the route ahead.
Lucinda decided to take the kittens with her after seeing how worried they appeared.
"They were very adorable." "I didn't want to abandon them; they were despondent and lost," she explained.
She needed the means to transport the kittens back to their mother.
"I went home to fetch a washing basket to gather them because it was pouring."
When Lucinda returned with the basket, she was shocked to see nine additional kittens racing toward her. She had quite a few, but she was able to bring them all with her.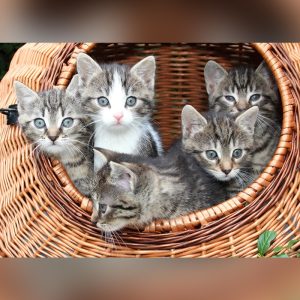 Lucinda called the animal hospital when she got home, and the staff encouraged her to bring them in.
Lucinda would first need to organize transportation to Melbourne's downtown area. That's when she decided to spend the money she received for her birthday.
"It was my birthday a few weeks ago, and someone gave me $50, so I used it to pay for a cab to bring the kittens into Lort Smith," she explained.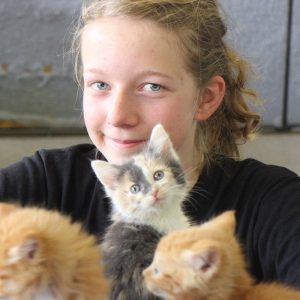 It was the height of "kitten season" at the animal hospital. Hundreds of kittens need assistance and care at the time. Despite this, they urged Ludinda to bring all 14 kittens in.
The kittens would be given medical attention and placed in foster homes once they arrived safely at the center. After that, they'd come back for microchips and immunizations. They'd also be spayed or neutered, and all of them would be available for adoption.
All 14 kittens have a chance for a long and happy life because of the teen's compassion and kindness. Her story was featured in local news and blogs all around the world, and it inspired her community.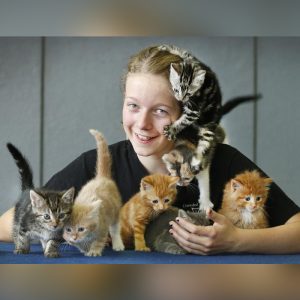 "BEAUTIFUL ACT OF KINDNESS: 13-year-old Lucinda saved 14 abandoned kittens with her birthday money!"
Last week, Lucinda, a Year 7 student and animal enthusiast, was biking home from school along the Moonee Ponds Creek route when she came upon a litter of abandoned kittens.
When Lucinda went home with a laundry basket to gather the little kittens, another bunch of kittens rushed up to her. There were a total of 14 kittens!
Lucinda's father gave her permission to use $50 she received as a birthday present from an aunt to hire a cab to transport the kittens to Lort Smith Animal Hospital. Amazing!"
One individual volunteered to repay Lucinda's money in the comments.
"I'd appreciate it if someone could explain to me how… I'd want to refund that nice girl's money, as well as offer her a present! What a lovely young lady!" they penned
Lort Smith answered, and another individual offered to compensate Lucinda for her generosity. The family then went above and above to assist the many kittens in need.