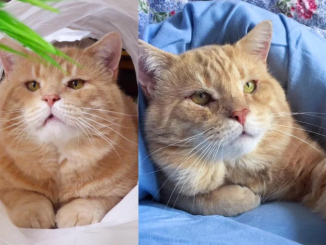 A cat showed up for help after years braving the streets. Now, he's a big character with so much to give.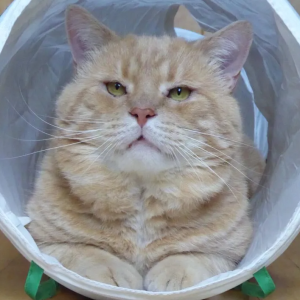 An orange tabby showed up in a cat colony one day scrounging around for food. Sia, a carer for the local strays, started feeding the newcomer while keeping an eye out for him.
He returned one day visibly unwell with an infected eye. His health quickly deteriorated to the point where he could no longer open his eye.
The cat was in desperate need of medical attention, so Sia took it upon herself to rescue him.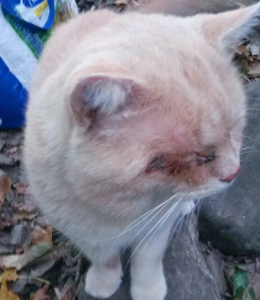 She was able to bring the cat (whom she named Leon) to safety using a humane trap. Melanie, a local animal rescuer, learned about his plight and offered to help.