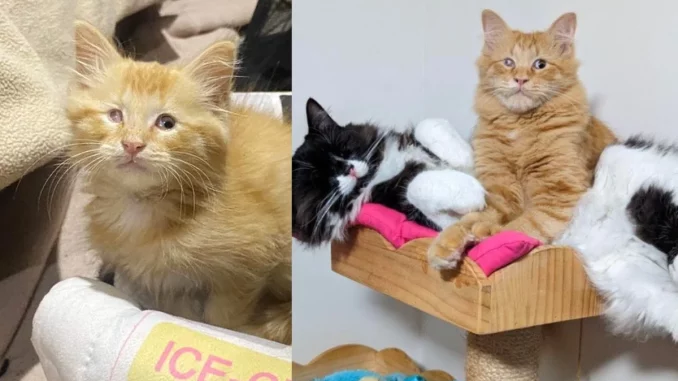 A blind kitten who was found wandering the streets, started hugging every cat he met. Five months later, his wish came true.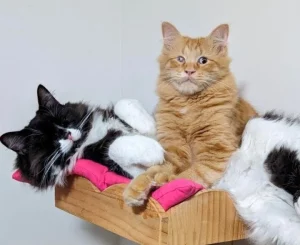 A Good Samaritan found an orange kitten wandering the streets by himself. He was taken to the vet where they discovered that he had microphthalmia (abnormally small eyes) and was mostly blind.
The kitten has no vision in one eye and only a small amount in the other (he can see light and shadows). He was very frightened upon arrival and needed a lot of reassurance. The vet reached out to her local rescue, Best Friends Felines, and hoped to get him into a loving foster home.
A volunteer picked him up the next day. Soon, they realized just how much he adored other cats.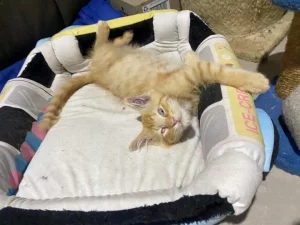 The kitten, Amigo, made his way to his foster home where he befriended a cat and a few other kittens with special needs. He immediately gravitated towards Smokey the cat and squeezed himself next to her for cuddles.