A former employee of Salem Friends of Felines, an animal sanctuary in Salem, Oregon, discovered a litter of kittens abandoned on the street by their mother earlier this month. The children were ill; they had already caught cold and required assistance.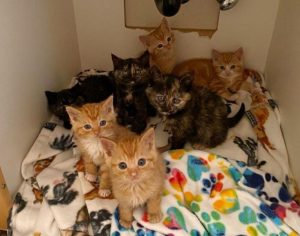 All seven were brought to the shelter, where their health was carefully cared for. The kittens recovered thanks to the efforts of staff and volunteers, and it was then possible to attach them for overexposure.
At this time, Kayla, a volunteer from Salem Friends of Felines, had just grown up her next pupils, and she was able to receive our heroes – she provided them with comfortable space and a warm bed.
"They were about 4.5–5 weeks old. Tortoiseshell girls and red-striped boys," Kayla shared.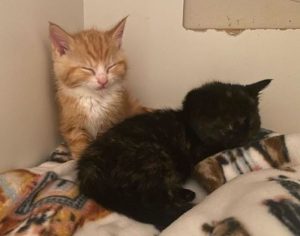 She named the kittens after characters from the musical Grease: Danny, Sandy, Frenchy, Rizzo, Keniki, Putzi, and Sonny.
Some kittens quickly loosened up, while others were in no hurry to part with clamps, not feeling safe enough. The shyest were Sonny and Frenchy. For the first few days, they stayed away from their guardians.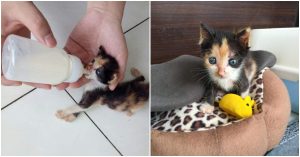 The kittens have adjusted to their new surroundings in general, praising the warm beds, soft blankets, and constant supply of food.
"They played a little, already washed and wiped dry." One of the kittens got into my lap for a few moments, while the others were more reserved."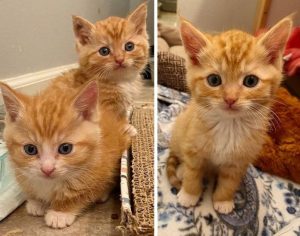 The kittens became more playful and trusting during the next few days. We looked around the area, played with toys, and even sat on human knees.
This tight-knit group is sticking together. They gather in a large fluffy clump to play, eat, and sleep.