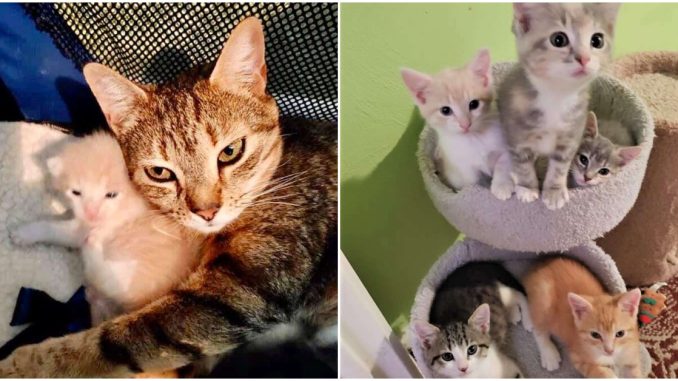 Toodles, a stray cat that lived in a mobile home development, needed assistance after a fight with a dog. Mindy Brocato, a neighborhood resident and employee of Anne Arundel County Animal Care & Control, rushed her to the shelter.
Toodles, on the other hand, was clearly a new mother when she arrived in early April.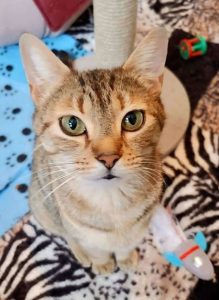 The search for Toodles' family began after she was secure.
Chris Weinstein, a board member of Friends of Anne Arundel County Animal Care & Control, told The Dodo, "Toodles was nursing and plainly had recently delivered kittens." "Mindy warned her neighbors that kittens were on the loose. Mindy transported five people to the refuge after they were discovered behind a mobile home."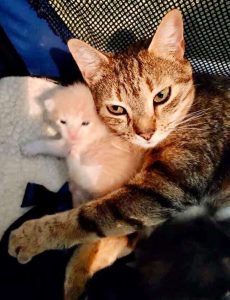 The mom cat smelled the small kitten and meowed with delight when the first offspring was delicately put on Toodles' bed by a shelter employee. The remainder of the kittens, who were around 2 weeks old at the time, climbed onto their mother and began nursing, sending out little squeaks.
The emotional reunion may be seen here:
Toodles and her family were taken to a foster home that night for more individualized care. Despite the fact that Toodles had reclaimed her kittens, something seemed to be upsetting her.
A sixth kitten was discovered weeping for her mother in the insulation of the same mobile home as the others were located a few days later. Brocato hurried the kitten, who was now named Percy, back to her family.