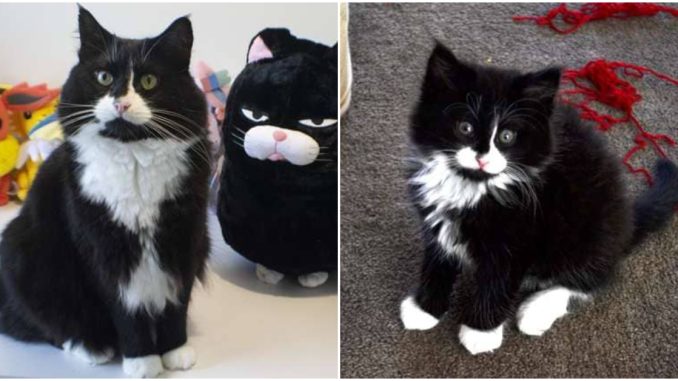 Meet Harry, a lovely tuxedo cat that shares his home with his mother, Beka Smyth. Despite his grumpy and unpleasant appearance, he is a kind and energetic cat with whom you will fall in love at first sight.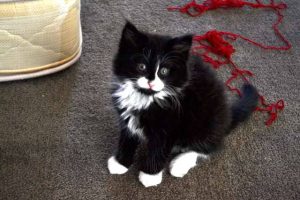 Harry's mother, Beka Smyth, told The Dodo, "Harry seems like he hates everyone and everything a lot of the time, yet he is the clingiest, cuddliest boy ever." "He wants to be a part of everything I do, will yell out for me if I leave the room and he doesn't know where I've gone, and he's slept straight on my head since he was a little kitten."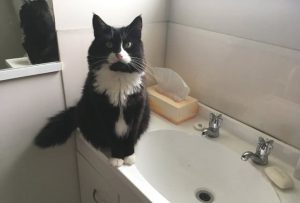 Smyth just purchased a massive cat cushion that made her stop dead in her tracks since it was shaped, colored, and had the same angry attitude as Harry. Smyth didn't waste any time, bringing it home and introducing the cushion to Harry. However, not everything went as planned for Smyth.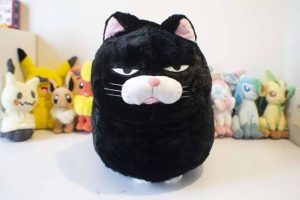 "Harry's response was a little unexpected. I thought that he may freak out at the sight of it, but instead he kind of just looked at me as if to say, 'Is this some kind of joke?'" Smyth said.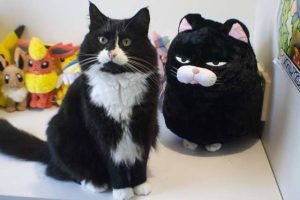 However, Harry became enamored with the cushion after becoming intrigued about it. "He spent the entire day on the couch next to it, just stepping off now and again to see what I was doing in the study," Smyth recalled.