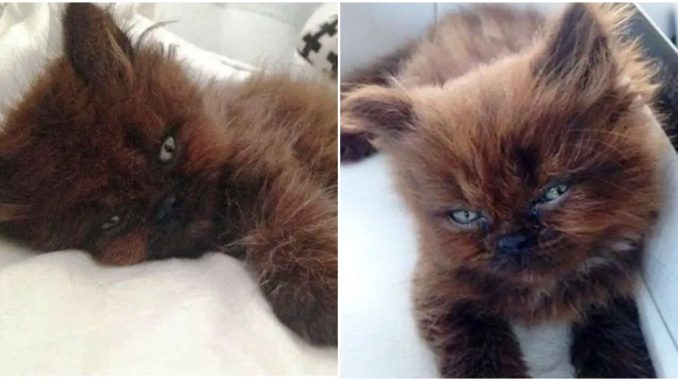 Brownie, the kitten Justina Stramilate and her family adopted, was very frail, and everyone was scared he wouldn't survive long. Brownie was the tiniest kitten in his litter of kittens. He stopped eating shortly after birth and began to lose weight.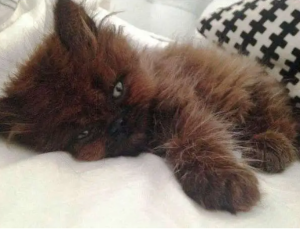 Fortunately, neither Justina nor Domovoy were going to give up! The girl persuaded the baby to drink and eat through force, so he began to agree. Gradually he began to get better!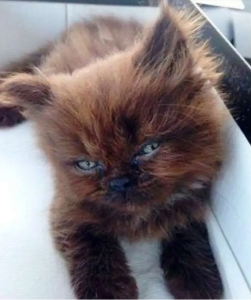 The sluggish ball of wool quickly transformed into a clot of vitality! He had grown to the point where some of the dogs were smaller than he was.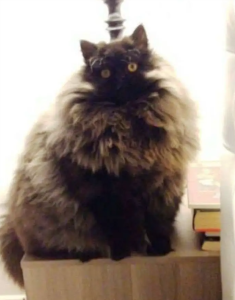 The brownie has turned into a luxurious fluffy cat. Just look at him … he's more of a hostess! And yet, Justina never refuses to hold her pet in her arms.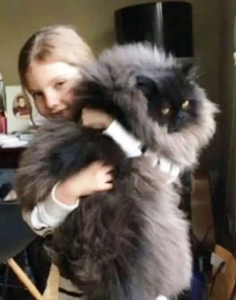 This young lady demonstrated that you should never give up and refuse to aid the weak; instead, you should instill hope and trust in them. Yustina and Domovoy work well together!