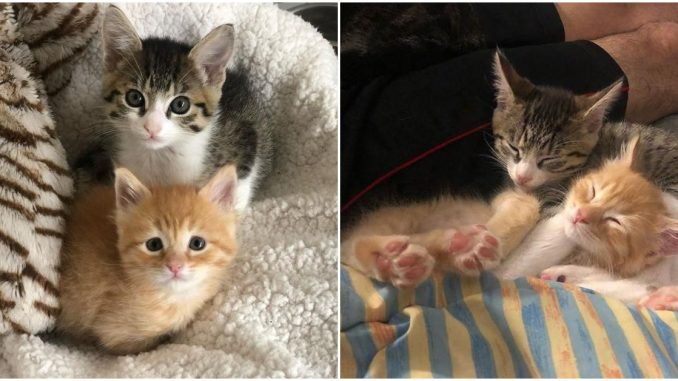 Saving Grace Rescue received a brown-striped cat whose paw had become entangled in a mouse trap (San Francisco, California). Ray was given to the cat (female) once she stood up and was named after her loving, lovely demeanor.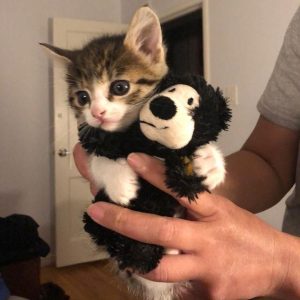 Soon after Luchik arrived for overexposure, it became evident that she no longer wanted to be alone. She clutched to a little soft toy or climbed into the laps of her foster parents whenever she could.
The guardians were on the lookout for another ward her age, seeing how much the small girl needed a buddy. Saving Grace Rescue workers were notified a few days later of a 3-week-old orphan kitten with a broken tail.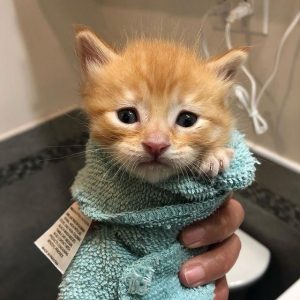 Cheddar, a baby with sad eyes and a booming voice, was born. Joyce, Luchik's adoptive mother, brought him in with the intention of caring for him in a household setting.
Ray heard Cheddar meow as he was being inspected and began to look forward to seeing him again soon.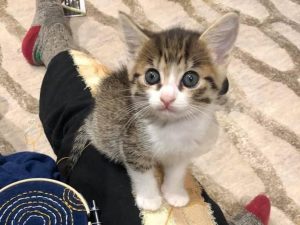 And now the time has come – the striped girl came up to the new one and slapped his neck with her paw in a nice manner. She appeared to like him, and she asked him to the game.
Cheddar, the smallest of the two, was relieved to have someone to embrace. When they were sunbathing together, he purred and began to move his paws up the back of Luchik.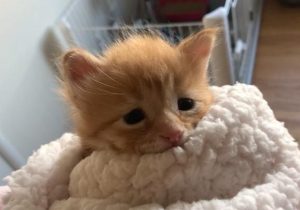 The cats share their greatest moments with one another and put on numerous shows for their owners to enjoy.