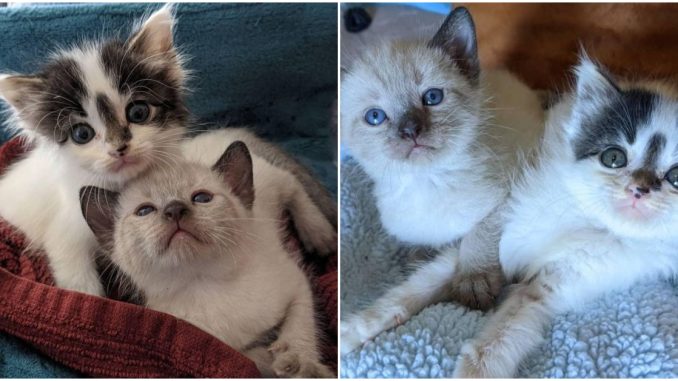 The family fell in love with the cat they found in the yard and urged them to adopt him and his closest buddy.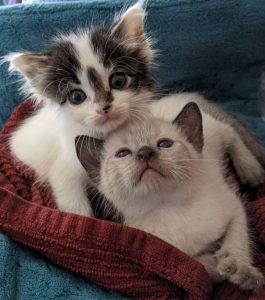 A four-week-old infant, dehydrated and coated in muck, was wailing outside someone's house. He was transferred to the Pet Alliance of Greater Orlando, an animal welfare organization.
"We're not sure how he got here, but he had no connection to this site." "Alyssa DeHart, a volunteer at the shelter, says he was given a good wash multiple times."
Mu-Moo, a kitten in need of foster care, was taken in by Alyssa and her family. "As soon as we walked in, he flipped over on his back and drew his paws out of the carrier and towards us." It exudes the feeling of love at first sight!"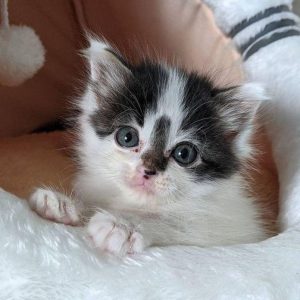 When people were about to go home with Mu-Mu, another loner of about the same age, also a beginner, appeared in their eyes.
"The shelter is, of course, full during kitten season, so we volunteered to pick up both," says Alyssa. The second kitten was affectionately nicknamed Boo Boo.
Mu-Mu was skin and bones when he arrived, and one of his rear legs was broken. The kitten became stronger and began to use the affected paw more freely as a result of good diet, medications, and affection.
"He developed a huge belly immediately, which may still be seen now. The boy is a huge foodie!
"Adoptees are similar in that you may not know where they came from or what they went through. You, on the other hand, ensure that they will live the rest of their days in love, comfort, and a plethora of goodies!