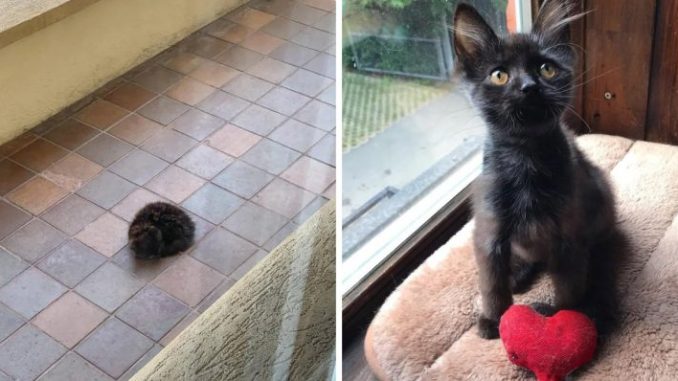 On an extremely hot day at the beginning of July, a citizen of Montreal, Canada, discovered a kitten on the sidewalk. He was alone while he laid on the ground.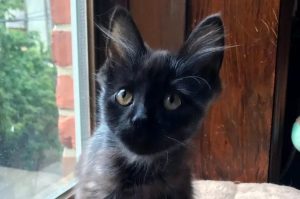 In the hopes that someone would come to the kitten's aid, the finder placed a message online. Local animal activist Dan promptly replied and arrived at the scene with another volunteer, Lucy.
The kitten was skin and bone, maybe 5 or 6 weeks old, with a fever, eye infection, and dehydration.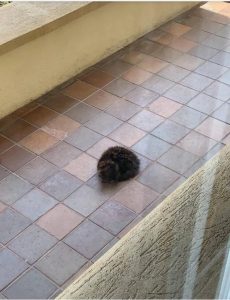 He barely moved, his eyelids were stuck together and wouldn't open. They washed him and fed him a little.
The kitten was taken to the veterinary room, where he was given antibiotics, watered and taken care of his eyes. Although very weak, he was filled with gratitude and purred all the time.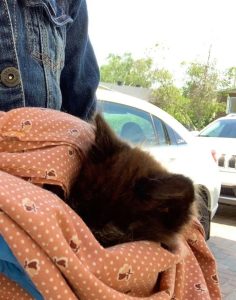 "He is very nice and carefree. He loves other kittens and always sleeps next to his humans."
Now at 12 weeks old, Marvel has blossomed into a gorgeous young kitty with a magnetic gaze and vibrant personality.
A street cat was given the opportunity to start again in this manner.
He is happy to be loved and to know that he will never be alone again.