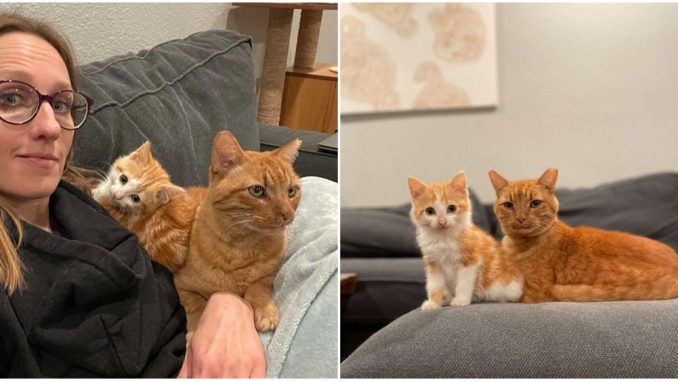 Megyn Scott-Hintz saw Garfield for the first time at her local animal hospital a few weeks ago. After finding the 5-week-old stray outdoors alone, a Good Samaritan left him off.
Scott-Hintz realized she had to take in the frail orange cat that needed a foster home. "He was flea-infested, ear mite-infested, and skin and bones," Scott-Hintz told The Dodo.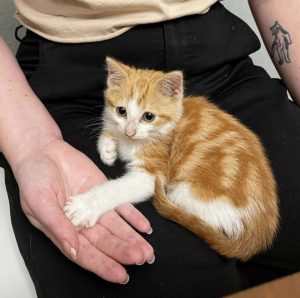 Garfield was remarkably peaceful and laid back when she took him home. "He was obviously quite friendly with humans," Scott-Hintz said, noting that most outdoor kittens at that age are still hissy and wild. "At that moment, he seemed to have no trouble with humans — no fear of anything."
Garfield found solace wherever he could find it, and he quickly became friends with Captain Pickles, Scott-senior Hintz's semi-feral porch cat. "One night, Pickles came in for some dinner and observed [Garfield]," Scott-Hintz explained.
"As soon as Pickles sat down on the couch, Garfield ran up to him and smelled his nose, and that was the end of it."
Garfield turned out to have more health issues than Scott-Hintz first realized, and soon found himself back at the emergency vet.
After a difficult few days, Garfield returned home, and Pickles was overjoyed to see his baby again.