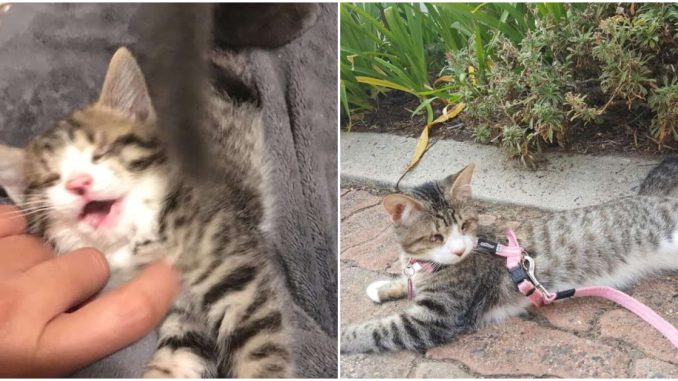 June, a stray kitten, was discovered in Hout Bay, a suburb of Cape Town, South Africa, in November.
"She was brought in… by a member of the community who had found her, and I believe her mother had been killed," said Holly Gilbert-Jones, a volunteer with Domestic Animal Rescue Group (DARG). "I didn't have any brothers or sisters."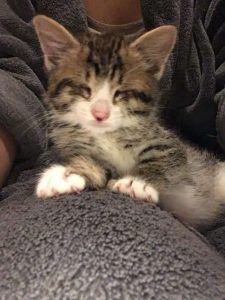 June was born blind, which the DARG team instantly recognized, but she didn't appear to mind.
Gilbert-Jones remarked, "She definitely has no comprehension or concept that she is any different from any of the other cats." "She'd be zipping up and down the corridor."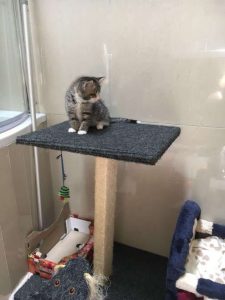 Gilbert-Jones fostered June for several months, and she fell in love with her during that time. Not only was June full of energy, but she craved love from everyone she met.
Duff remarked, "She's bolder than our other two cats." "She just goes despite the fact that she can't see." She leaps over ledges and deduces information. We've taken her on vacation previously, and she's already mapped out the new place in a matter of minutes."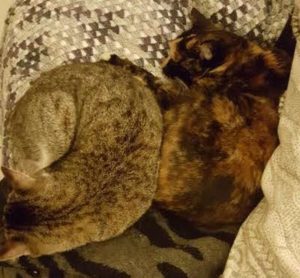 "It's great to observe her react to sounds when we take her for walks," Duff added. "She'll hear a bee buzzing over the flowers and jump at it." Alternatively, she may hear birds and turn abruptly."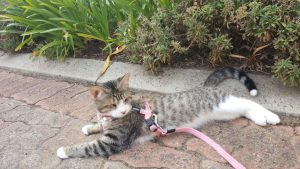 June has also taught Warner and Duff how to be more conscious and appreciate the present moment, according to Duff.
"She needs to sniff everything as she walks," Duff explained. "The outer world is rather huge, therefore patience is required." It's actually rather lovely since it makes us feel at ease. "I believe she instructs us."
"Every inch of her personality is simply amazing," Duff remarked. "I've never encountered a more loving, joyful, and resilient animal." "She's the sweetest little thing."