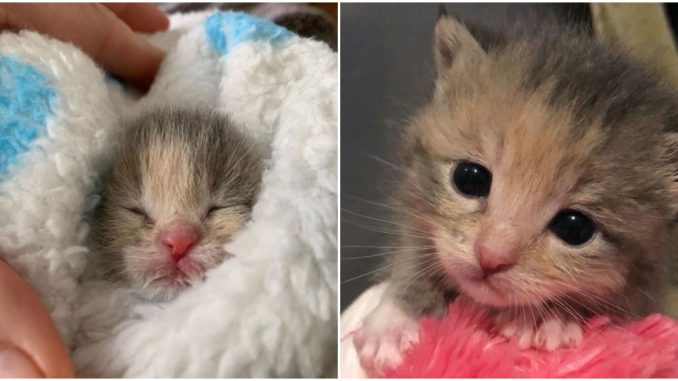 A kind soul heard a loud meow at a construction site in Los Angeles last month and discovered a lonely kitten. The kid was just a few days old and was wailing nonstop, presumably due to hunger.
Animal rights activists from Alley Cat Rescue raced to the rescue as soon as they were notified. "We presume her mother fled because of the building site's noise," the volunteers speculated. "We'll do everything we can to help the cat grow up."
They started feeding Nut (the baby) every two hours and surrounded her with love and warmth.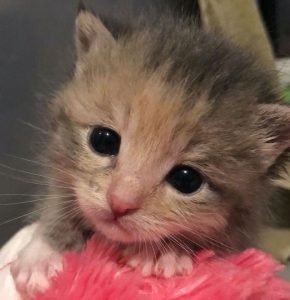 The infant, whose eyes had not yet opened, did not learn how to use the bottle right away. However, as soon as she was successful, she began to eat for three people.
She nuzzled her foster mother in the neck after each feeding and curled up to be caressed.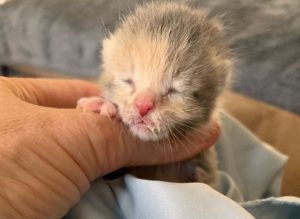 Nut healed after several difficult days and even began to purr after being treated for parasites.
"She usually craves love after eating," the guardian recalls, "and when you massage her, she purrs heartily."
Before and after each meal, Nut continued to empty her bottles and purr.
"It's astonishing how much can change in ten days," say animal rights advocates.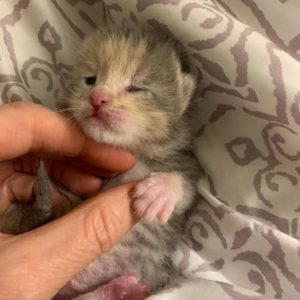 Her senses of hearing, smell, and vision improved and sharpened. She began to clamber out of her nest, attempting to move and investigate the surroundings.
Whenever possible, an orphaned infant seeks the attention of her caretakers. Loneliness no longer scares her thanks to their love and compassion.
"Baby Nut is doing well, and her foster parents are doing an excellent job of looking after her."
No one is happier than her when she cuddles with her foster parents and purrs as she falls asleep.