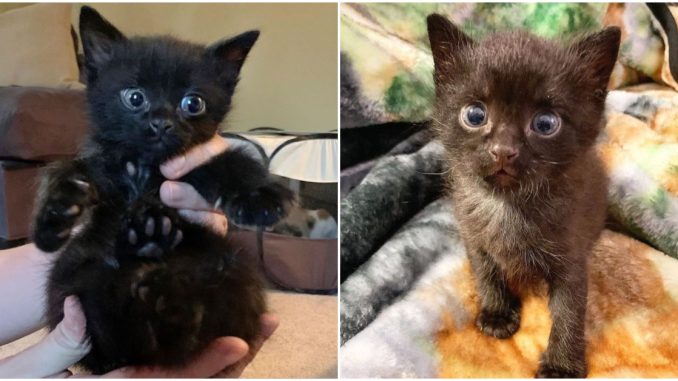 Stephanie Grantham, the co-founder of Sparkle Cat Rescue in Burlington, North Carolina, discovered a kitten with no mother or owners approximately a month ago.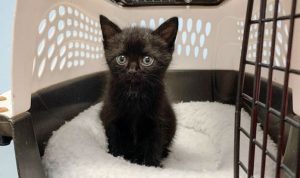 In Mebane, an ambulance worker saw a small orphan wailing on the side of the road. There were no other animals in the immediate vicinity. The man scooped up the cat because it was creeping too close to the traffic and took it to his car.
He then phoned Stephanie and offered to drive her to the baby. The kitten turned out to be little yet determined.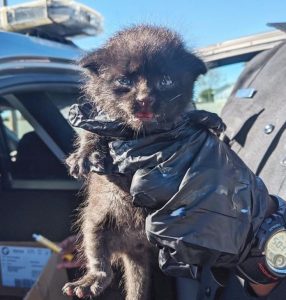 Stephanie put the baby in a warm blanket and began cautiously feeding him. He began to perk up as his stomach became larger.
Because the kitten was discovered to be overexposed, he was placed under the care of an experienced volunteer guardian for the duration of the day. He wound up at Sarah Kelly's warm home, where he was warmly embraced and given the name Bear Grylls.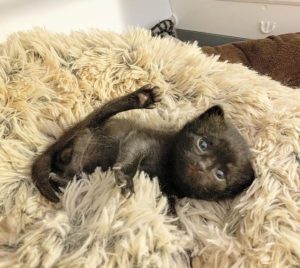 Like his namesake, this guy is strong at surviving," Sarah said.
Despite a difficult childhood, Bear was always in a good mood and longed for love. He meowed and purred whenever Sara approached him with a bottle.