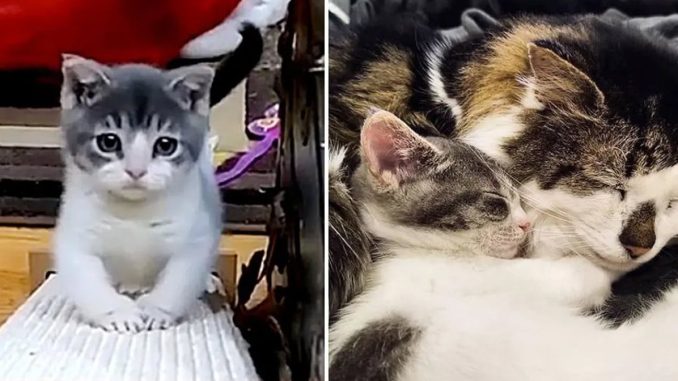 Alley Cat Project volunteers rescued the young kitten from the streets and took it to Seattle Area Feline Rescue, hoping for a brighter future for the baby. The kitten was estimated to be around six weeks old, although the size of its body suggested it was half its age.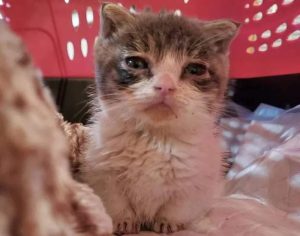 His ears were twisted, his wrists were crooked, and his paws were small and heavy. In addition, the unfortunate individual discovered a slew of ailments that required medical attention. Despite the odds being stacked against him, the cat battled and struggled to live.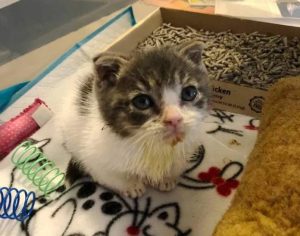 "I see a lot of students, especially cats. "With him, though, it was love at first sight," Gaby adds.
Zavarnik, a kitten, was diagnosed with pneumonia, gastrointestinal issues, and other diseases. He began to breathe easier, eat better, and even try to play after many days of oxygen therapy.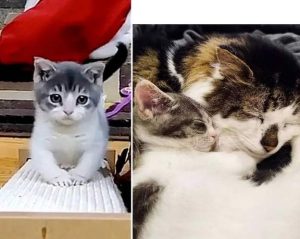 With his newly increased vigor, he continued to refine his leaping talents as he gained weight. He weighed barely 450 grams at the time, yet he declared himself a force to be reckoned with.
It was time to meet his relatives as soon as he felt better. Scarecrow, a local 18-year-old cat who had also been rescued, took the youngster under his wing and proceeded to care for him as if he were his own.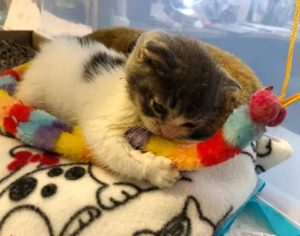 The teapot melted from his love and gratefully buried in the fur of an older friend. "We call the Scarecrow "Grandfather". He treats the kittens very carefully and nicely, licks them in a friendly way.
When the kitten's tests were ready, he was diagnosed with congenital hypothyroidism, a rare disease in cats.