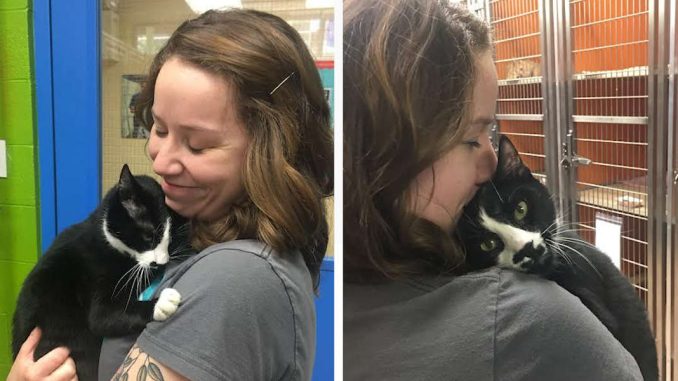 Many cats enjoy cuddling, but Zorro, a 3-year-old cat, takes it to the next level. He grabs onto people and nuzzles into their necks for a big hug whenever they lift him up.
"You can just pick him up, and he will wrap his arms around you like a baby orangutan and just hang on," Kristen Nau, a veterinarian at the Pennsylvania SPCA, the rescue group that currently cares for Zorro, told The Dodo. "He'll rest his head on your shoulder, too, just like a little child does."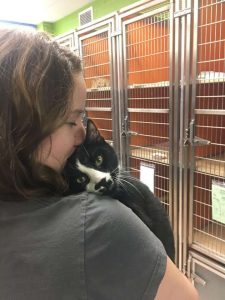 This extra-cuddly feline first arrived at a Pennsylvania SPCA shelter in January.
Gillian Kocher, director of public relations at the Pennsylvania SPCA, told The Dodo, "The story as I understand it is that there was a Good Samaritan who had been feeding him… and trying to find him a home in the process." "However, she decided to bring him to us because it was difficult to find him a home for whatever reason."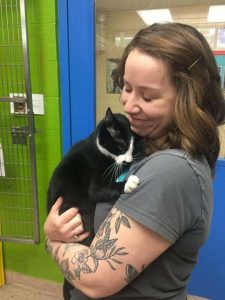 The shelter personnel had no idea that Zorro liked giving hugs or that he was loving at initially. According to Kocher, they recorded on his papers that he "didn't accept a lot of handling."
Zorro became ill shortly after arriving at the shelter, urinating more frequently than usual and occasionally having blood in his litterbox. The vets diagnosed him with bladder stones when he was taken to the shelter hospital for surgery.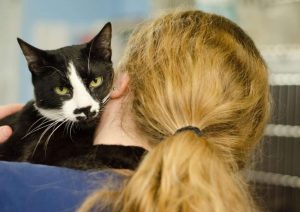 Thankfully, the vet team was able to perform surgery and help Zorro get better, although he'll need to stay on a special diet, Nau explained. After the surgery, Zorro stayed in the recovery area for a couple of weeks, and this is when the team started to figure out how special Zorro was.
"Whenever the [veterinary] techs would take him out to clean [his kennel], or for the vets to check him out, he would sort of giving them hugs, and didn't really want to let go," Kocher said. "He would do it to everyone. He certainly doesn't discriminate with his hugs."