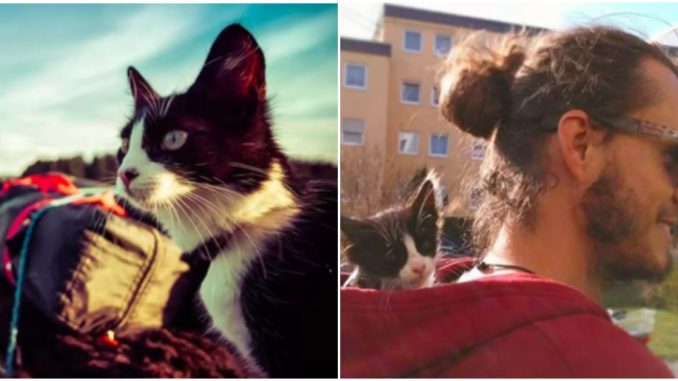 Mogli may have started out as an orphan on the streets of Morocco, but in less than a year, the courageous feline has redefined the phrase "adventure cat."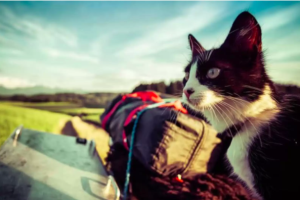 The little cat is now impressively well-traveled after backpacking through over a dozen countries with her dad, 32-year-old Martin Klauka of Rosenheim, Germany, mostly in the tank bag of his Honda XRV 750 Africa Twin bike. And there are still quite a few faraway places her dad intends on ticking off their joint bucket list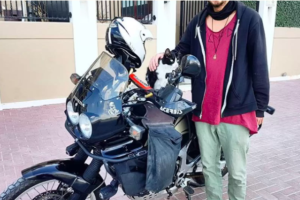 Klauka had no intention of adopting a kitten. His desire for a more itinerant existence seems to be incompatible with animal ownership. However, when on a bike ride across Morocco with some companions in March of last year, Mogli tracked him down and refused to let him leave.
Klauka told The Dodo, "We were sitting on the streets of a little town when a little emaciated cat with a wounded tail approached us." "I called out to her, and she came running over, fell asleep in my arms."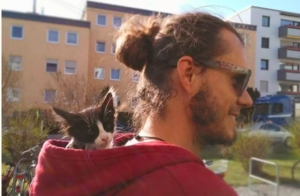 When Klauka realized the little black and white kitten was too exhausted to even lift her head, he knew he couldn't abandon her. Though some people mocked him for touching a dirty flea-ridden street cat, Klauka carried her around for the rest of the evening, smuggling her into his hotel room for at least one night's respite from the elements.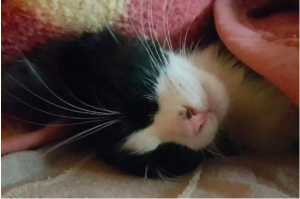 He knew that adopting an animal, especially one so young and frail, would be a huge responsibility — one that he was still not sure he wanted to take on. So he decided he'd make up his mind in the morning.
"When I got up, I was still full of doubt, but already in love with that little rugrat, so I decided to put her on the motorbike to see how she would cope," Klauka explained. "'It's definitely not the right place for a cat,' I thought, but it was either going to be that or almost certain death on the streets."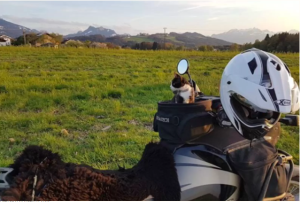 Despite her initial fear of the bike, the kitty seemed to relax after only a half-hour on the road. Klauka has discovered his travel partner for the future.