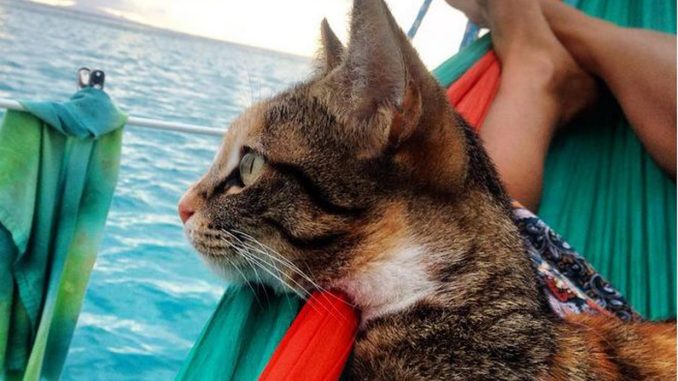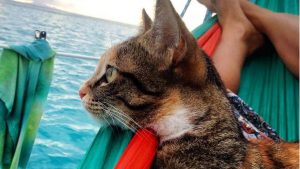 After beginning on a life-changing journey together, an American woman and her beloved cat have spent the past two years visiting some of the world's most remote locations.
Since November, Lisa Clark has been sailing across the world with her cat Amelia aboard a fiberglass yacht.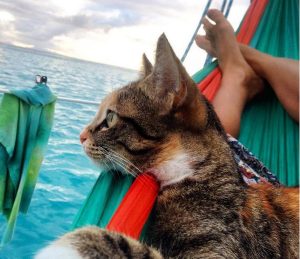 The San Diego woman documents her adventures on her blog Swell Voyage where she admitted that she's always had a dream to sail the world.
Clark and Amelia have sailed along the western coast of Mexico, to Central America as well as the South Pacific.
Speaking of her pet Clark told Buzzfeed that Amelia has adapted to a life at sea.
"She has adapted to living surrounded by water. "She's learned to trust that she will be safe with me.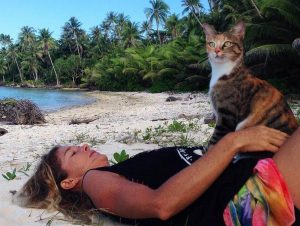 "She fishes from a soft top surfboard mounted to the side of Swell with a little light that draws fish on calm evenings," Clark added.
The blogger confessed that she looks up at the stars for inspiration whenever she wants to finish her journey.
"I sleep on a pool mat under the stars," she says, "but I feel wealthy every morning when I gaze up at that starry sky, breathe the pure ocean air, and plunge into the water."