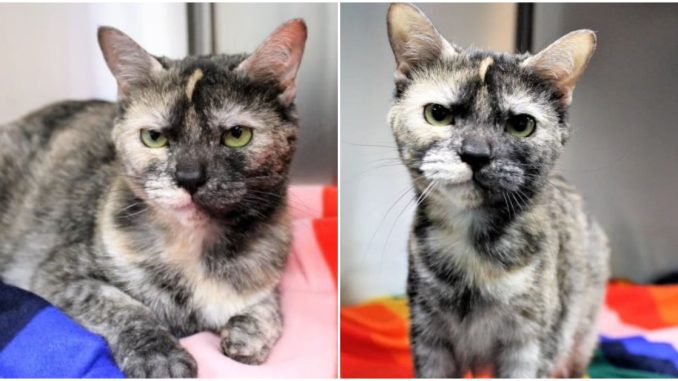 Some cats have distinctive hair patterns, while others appear droopy or gloomy. Then there are cats who have a resting sweet face and appear to be about to attack you in the following few seconds. Cinder, a two-year-old cat with the best RBF we've ever seen, is an example of this.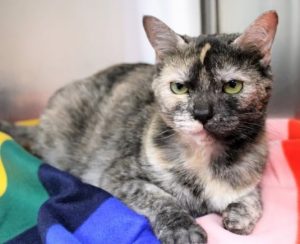 While she looks stern, Cinder is a loving kitty. She was taken to the Michiana Humane Society shelter from the streets after being picked up as a stray.
Her grouchy appearance has put off many potential adopters, so the staff decided to write a Facebook plea that she finds a loving home.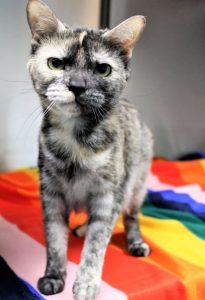 The cat was adopted in a matter of days. Her new owners weren't put off by the RBF; in fact, they adored it. Aside from its gruff demeanor, the cat is unremarkable. It demonstrates the genuine power of social networking platforms like Facebook, where even the most grumpy animals can find loving homes.