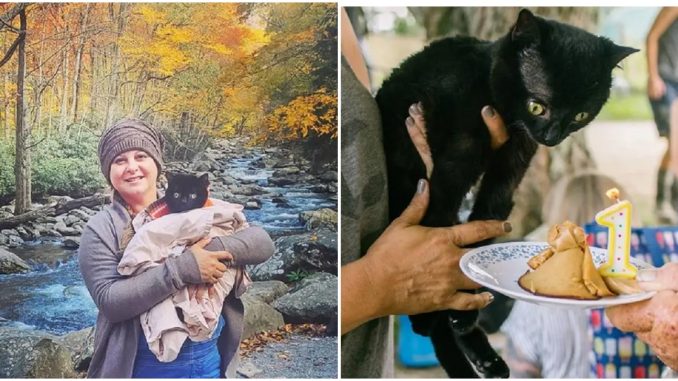 Afton Hughes, an animal activist, learned of a pregnant cat named Cleo who had been abandoned near the mill and wanted to save her. She asked the staff to temporarily care for the cat, and she started looking for a nice overexposure herself.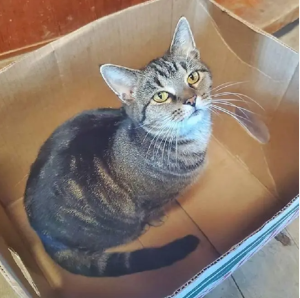 In due time, the kitty began to give birth and gave birth to eight kittens, but four of them died. Mom herself was also far from being in the best shape after giving birth. Afton, who runs a cat shelter in Jamestown, Tennessee, came to the mill to pick up a long-suffering woolly family.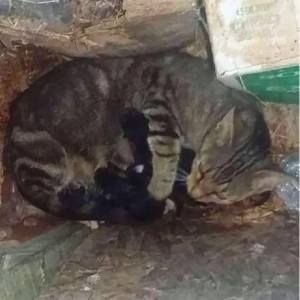 One black kitten stood out from the rest of the surviving kittens. He ate very little, was hesitant to move, and was generally sluggish. After that, he refused to take his mother's milk.
The kitten was diagnosed with cerebral hydrocephalus by the veterinarian. The condition has a number of adverse effects, including eyesight, respiratory, and motor function impairment.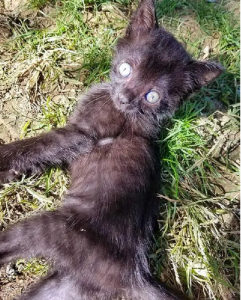 This didn't disturb the kind woman; she was determined to help the cat regardless of the circumstances. It was her mission to save him.
"I wished that if he survived, I wouldn't have to give him to anybody," she later reflected.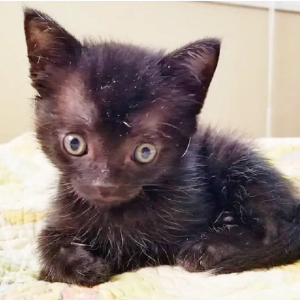 Afton started by feeding the baby using a syringe, then moved on to a bottle. The kitten improved, but it was just a minor success at the start of a long and tough trip. A few months later, the veterinarian revealed another diagnosis: brain dysplasia, which is linked to loss of movement and other symptoms.
Afton did not give up yet again. As a result of her faith, the kitten appeared to have gained a new lease on life. He did the most essential thing: he lived, and while he can hardly move without his man's assistance, his life is full of happiness and love because of Afton.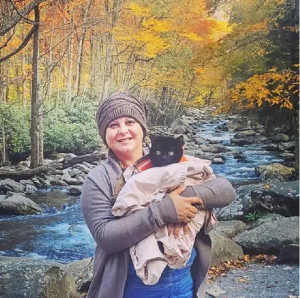 Fluffy is currently in the second year of his life. He likes life because he knows the mistress will always come to his aid. Afton herself is overjoyed that the endearing lump has not perished!